Boulder Family Connections
Enhancing
OUR children's learning TOGETHER!
BES Family - School Engagement Vision:
Our Family Engagement goal at Boulder Elementary is dedicated to educating and supporting all students and families. We strive to promote success through developing encouraging and engaging learning environments both at school and home.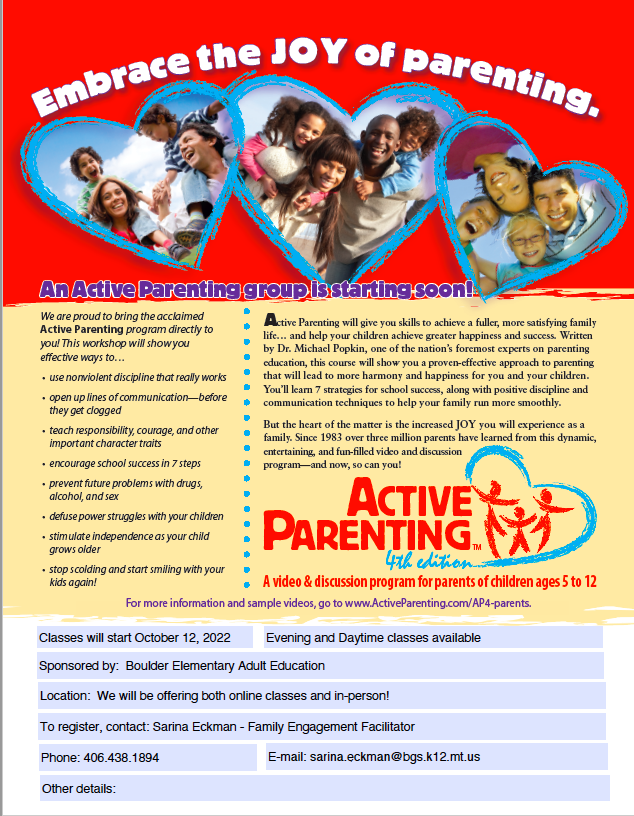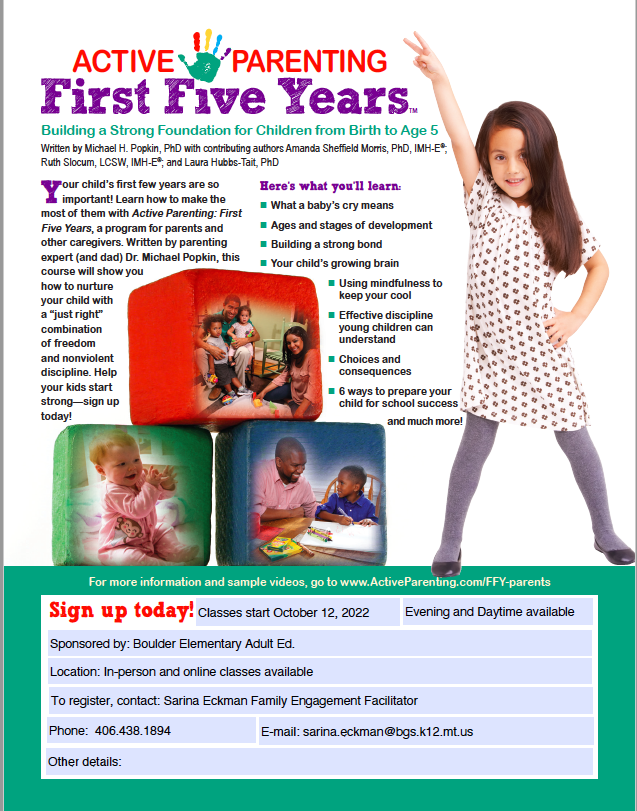 Here's what you'll be learning:
(Note: the content and format of each workshop is determined by the leader of that workshop and may differ from what is shown below.
Your workshop may provide a Parent's Guide and Parent's Workbook;if not, you can order them here. Check with your workshop leader for complete details.)
Session I: The Active Parent
Styles of parenting
The method of choice
How brain development affects children's behaviour and decision-making
Session IV: Building Courage & Self-Esteem

The Think-Feel-Do Cycle
The power of encouragement
Session II: Cooperation & Communication
Who owns the problem?

Using active communication

Feelings, empathy, and problem-solving
Session V: Understanding and Redirecting Misbehavior
Why children misbehave
Eliminating power struggles
Handling anger
Problem-solving with FLAC (as seen on "Oprah")
Session III: Responsibility & Discipline

Effective non-violent discipline
"I" messages
Logical consequences
Session VI: Active Parenting for School Success

7 Smart Things for School Success
Structuring homework time
Family talks
How to start now to prevent future use of tobacco, alcohol, and other drugs
Active Parenting Sign up! Fill out the form below.....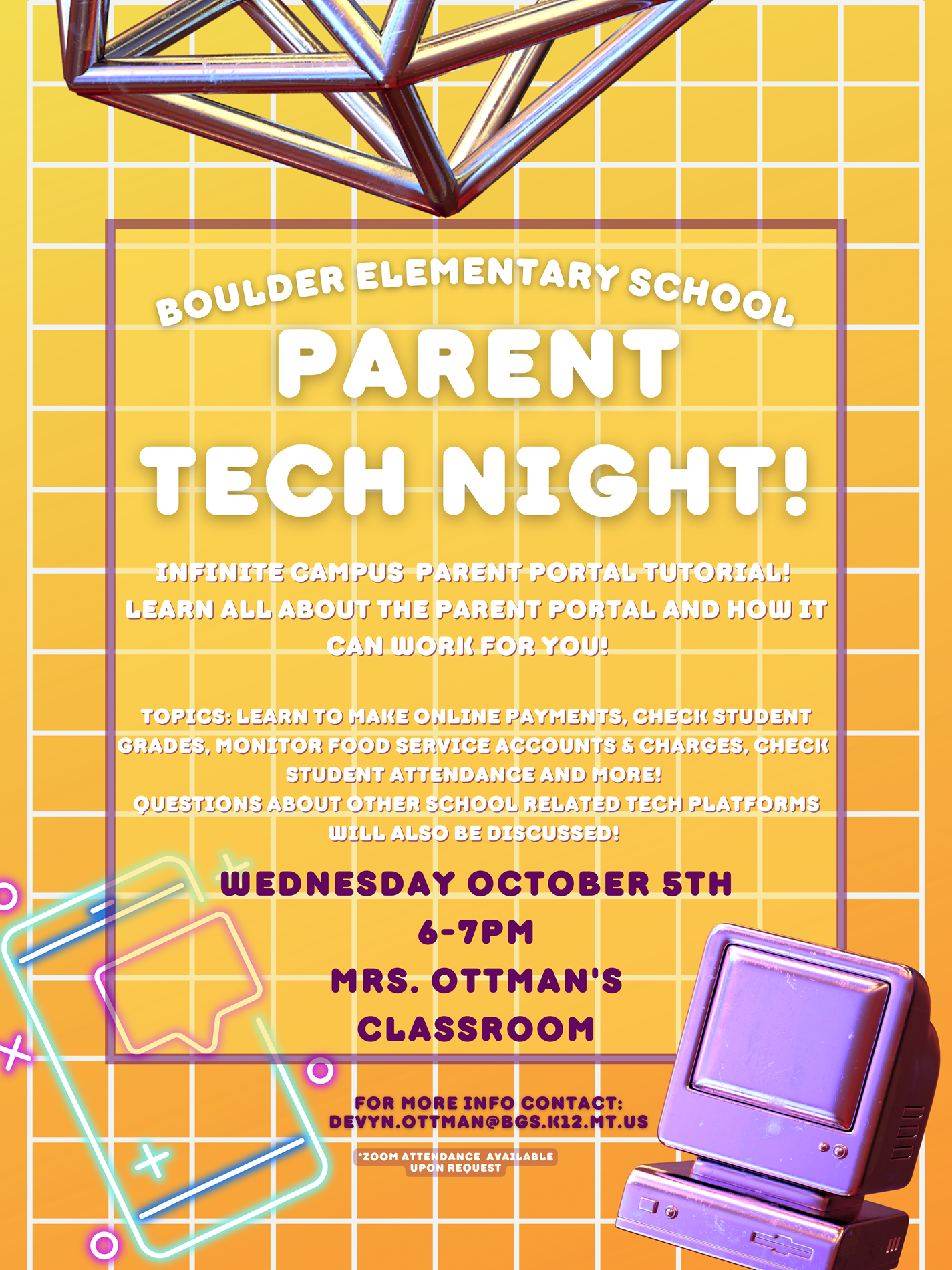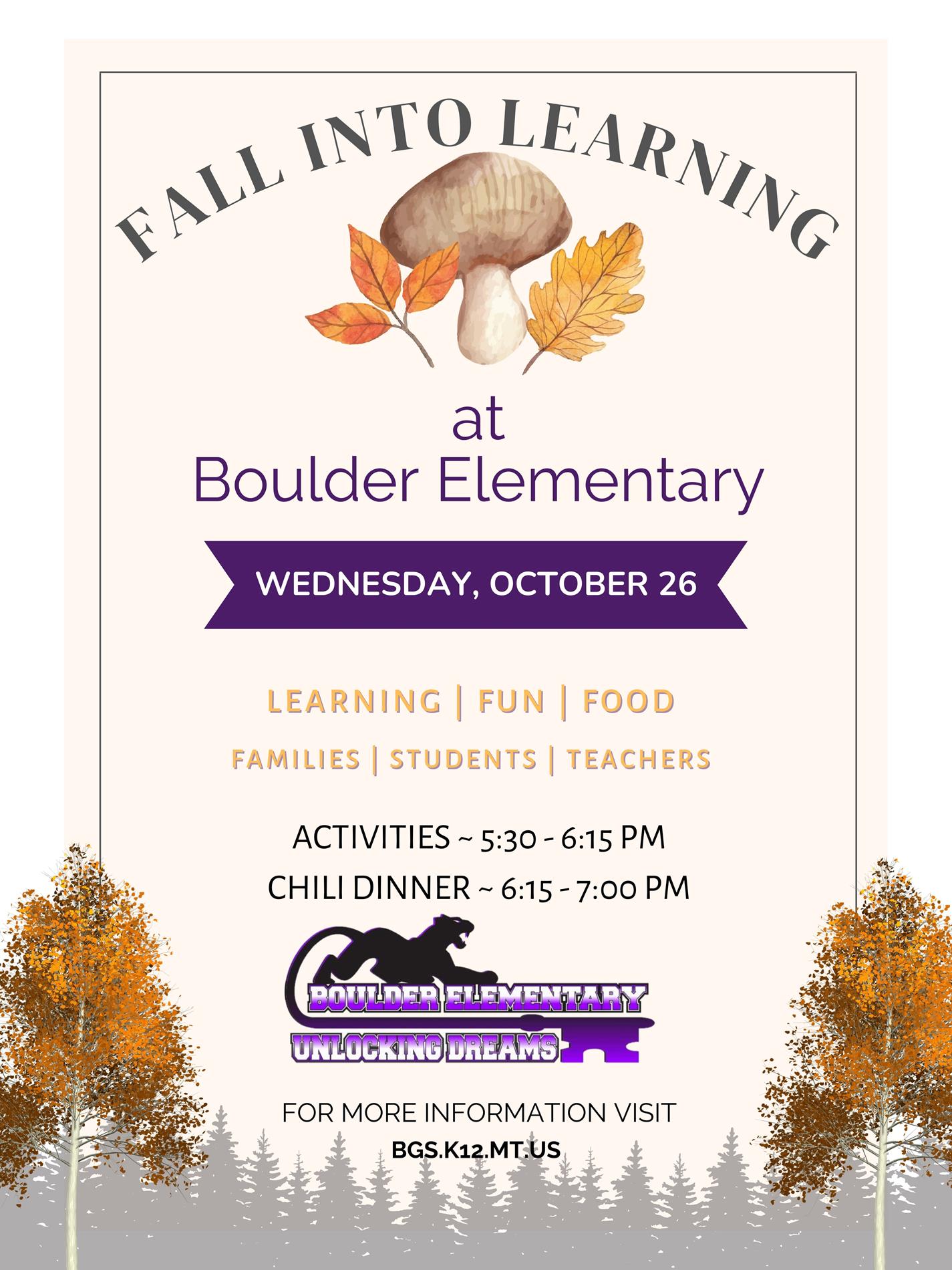 Family Engagement Facilitator
Our Family Engagement Facilitator is here to help promote and assist in engaging Families, Teachers and the Boulder Community in supporting children's education and wellbeing. Sarina was born and raised in the Boulder area and started as the secretary at Boulder Elementary. She is excited to use her knowledge of the community and the school to help develop engaging relationships for families, students and staff.
Boulder Elementary is dedicated to working with families to support the best educational experience for their children.
Sarina is open to meeting with teachers and families on how best to support them in building a system that benefits everyone.
Please reach out with any questions, suggestions, or comments.