REMINDER: all students participating in sports must have a physical completed and a medical release form notarized before they can practice.
Physicals dated April 30th, 2022, or before will not be accepted for the 2022-2023 school year.

For your student to participate in any school sponsored sports, each of the following forms need to be filled out and returned to the school prior to the first practice. Your student will not be allowed to practice before turning in a completed physical and notarized medical release. Our clerk is available at the office to notarize the release.

Wrestling:
Practices days will be determined each week based on meets.
Practice times will be 4:00 - 5:30 PM
BES Extra Curricular Schedule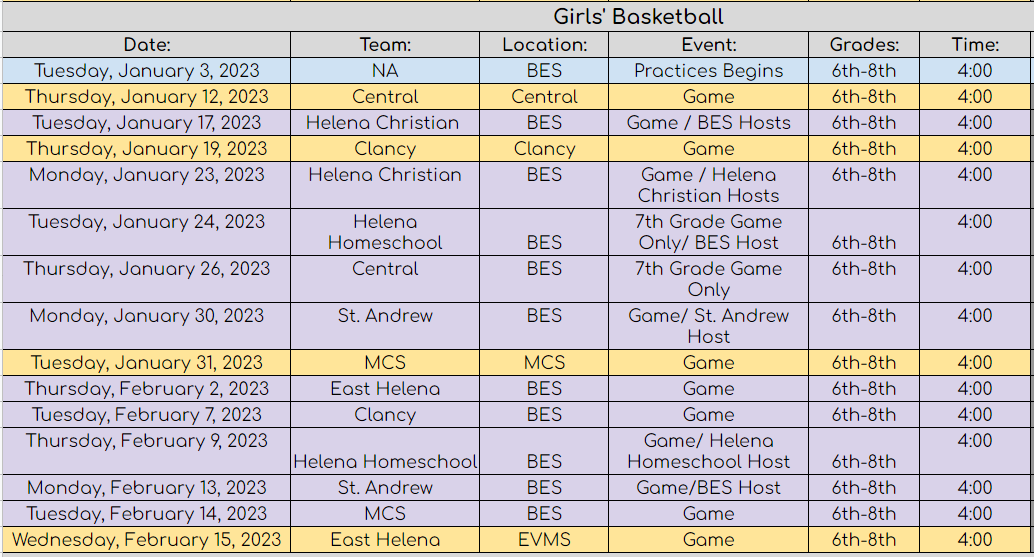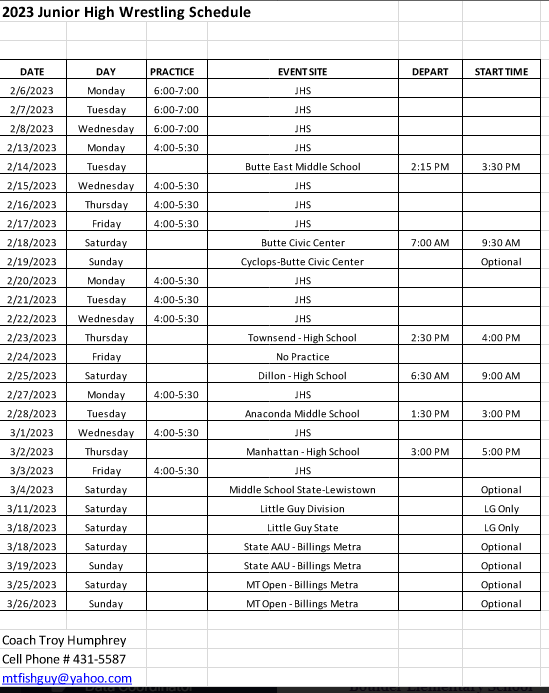 2022-2023 schedules are subject to change.